Cruising the Galapagos Islands
on Isabela II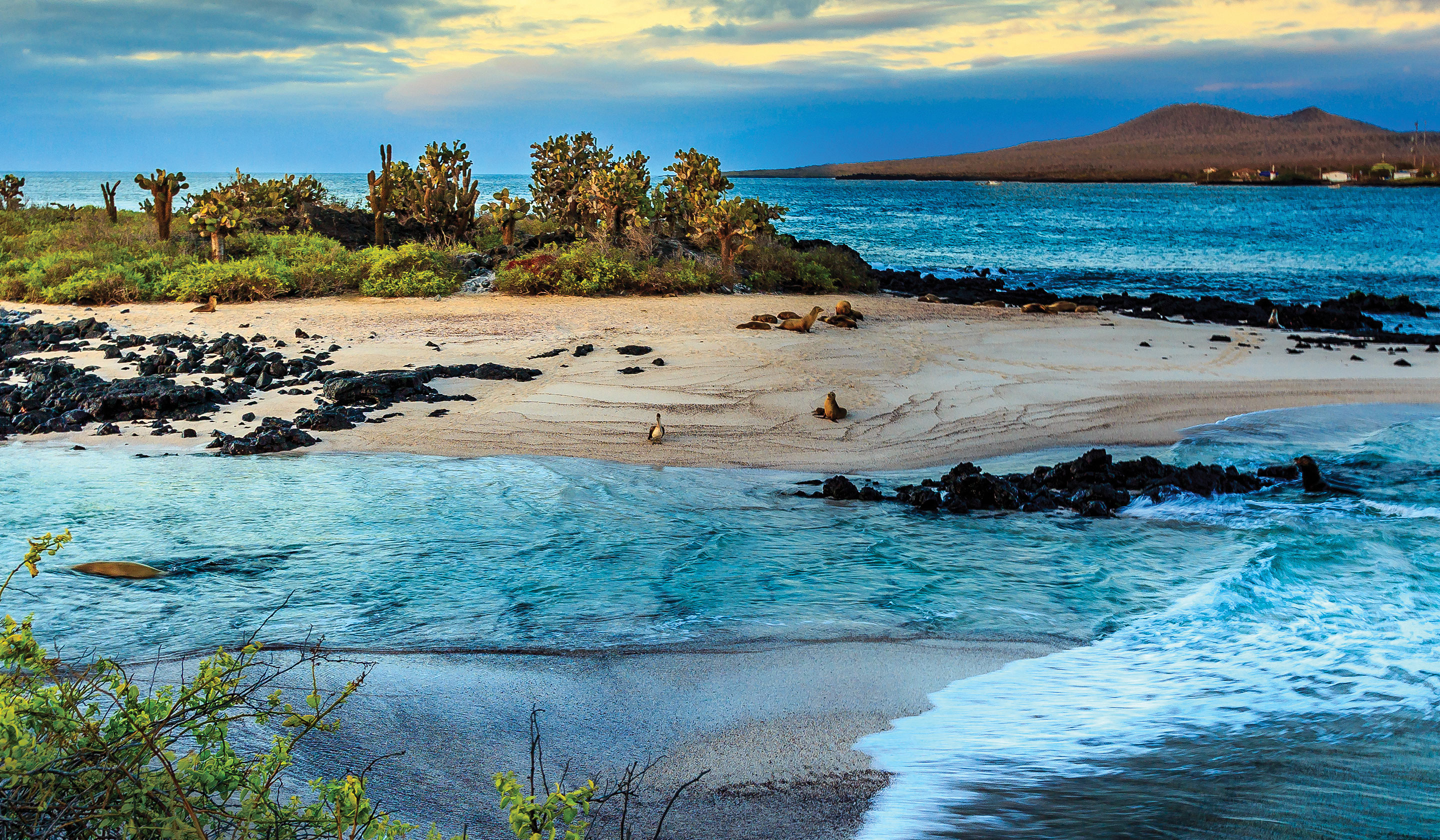 Cruising the Galapagos Islands

Join us on a Galápagos cruise that is enriching and informative, adventurous and in-depth. Throughout the archipelago, your Galápagos cruise takes you past breathtaking scenery and a plethora of exotic animals unique to only this part of the world Enjoy a six-night Galápagos cruise aboard one of the finest expeditionary-style yachts in the archipelago, Isabela II – with no more than 40 Tauck guests – and experience amazing wildlife viewing and an opportunity to get up-close to creatures such as blue-footed boobies, sea lions, iguanas and penguins. Our Galápagos cruise itinerary is flexible, allowing the ship to access many remote islands, choosing beaches that are full of wildlife for shore excursions with our expert naturalists. Landings are made in a panga, a Zodiac-style raft. Dry landings mean stepping from the panga onto rocks or a dock – with the helpful hand of a Tauck naturalist; wet landings require stepping into knee-deep water from the panga, then wading ashore onto a sandy beach.

We're a company, and a family, of passionate travelers. As a family-owned travel company for over 97 years, our values and vision remain true: always do the right thing. Deliver more than what's expected. With journeys across 7 continents, in over 100 destinations and to 70+ countries, we keep moving forward to find new ways to enhance travel experiences that will be memorable for a lifetime – and we're honored to have the trust and guest satisfaction to be named to Travel + Leisure's "World's B
...